Chiropractic Treatment for Bulging Disc
April 15, 2018

By : navi007

0 Comment
You might have heard people say that they have a bulging disc. To better explain what really it is, it is important to understand the shape of the spine. The spine that is formed of bones has spongy pads between them, they are called discs.
These serve as shock absorbers in the spine and enable the right movement of bones in the spine. When these discs are damaged, they can affect their normal position. Besides this, most injured discs occur in the low back or lumbar spine. However, it can also occur in the neck or cervical spine.
Symptoms of a bulging or herniated disc
With a bulging disc, there can be symptoms or no symptoms. Most often, symptoms occur when the herniated disc causes stress on a nerve root. In such a condition, a person can experience pain, weakness or numbness in the part of the body where the nerve travels through.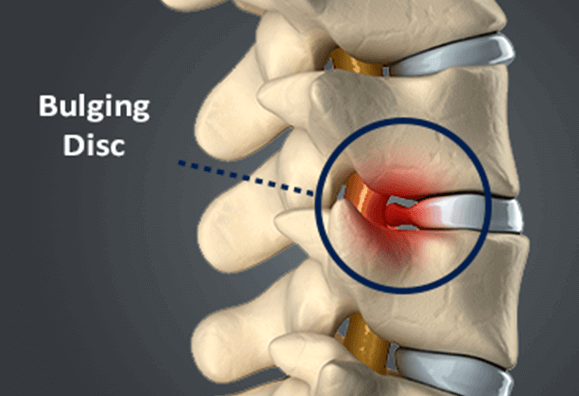 If you are experiencing numbness and weakness in the body and loss of bladder, you should look for a chiropractor as soon as possible. A Chiropractor is a qualified expert that can help to diagnose a bulging disc. A Chiropractor will do an evaluation and ask questions to discover if you have a disc problem or not.
A chiropractor may also perform particular tests to determine the cause of the problem. Usually, a chiropractor will send you for an MRI or CT scan to verify the herniated disc problem. They perform required adjustments to the tissues of the spine in order to restore normal alignment and motion.